Dharmesh Rathod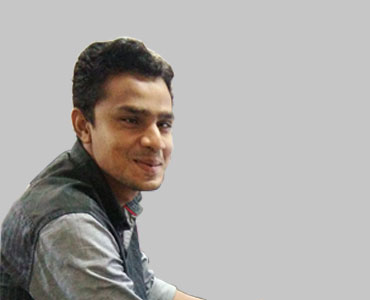 ABOUT DHARMESH RATHOD: HAPPINESS OF AN INDEPENDENT LIVING
Name: DHARMESH BABUBHAI RATHOD
DOB: 31/05/1991
ADDRESS: 912 Jalaram Park Society, Godhra road, Dahod
A Very soft-spoken young boy passed BA and had nothing to do. He is with visual impairment.
He came in contact with Blind welfare council and took admission in the Nasim Foundation computer training center.
He was trained on computers with the help of JAWS ( Job access with speech ). He successfully completed his training and passed the Certificate course in Computer operator under ITC ( Industrial training certificate of Govt. of India ).
At Present he is the instructor for the same course in Blind welfare council Dahod.
He is doing his job with great efficiency and dedication.
He is feeling very happy as he got a job a Dahod itself. The family members, neighbors, and relatives are very happy to see Dharmesh in the form of an earning member of the family.
Dharmesh Says " It's a great opportunity to be a computer instructor and unless I get a Govt Job of a very high pay I am not going to leave BWC Dahod.
Total Comments : 1
બ્લાઇન્દ વેલફર વાઉન્સિલ દાહોદ ની બલાઈન્ડ શાળામાં ધોરણ 1મા પ્રવેશ મળશે કે નહિ. મારી નજીક એક બ્લાઈન્ડ છોકરી છે જેની ઉંમર 9વર્ષની છે. જે હાલ ગામ મા સરકારી પ્રા.શાળામાં અભ્યાસ કરે છે. મારો સંપર્ક નંબર 7874511322 છે.
Leave Comment