Support
Us
How you can Support Blind Welfare Council
The Institute is working with the help of the Society and Government. The donation received by the institute is used in various welfare activities of the disabled.
You can give as many Units as you can
Donation for the proposed construction can be given as under
Rs.5000 to below 25000: Name will be embossed on the wall of the general list of donors.

Rs.25000 to below 100000: Individual name shall be embossed on the wall.

Rs.100000 to below 300000: Sponsorship for one room, Name shall be written on the entry of the room.

300000 to 500000: Sponsorship for a hall, Name shall be written on the entry of the hall.
Rs.5000 for a Tricycle

Rs.5000 for a Wheel-Chair

Rs.1000 for a pair of Crutches

Rs.1500 for a Tape-Recorder

Rs.1000 for a Hearing Aid

Rs. 100 for a White Cane
Support vocational training of a disabled person and help him earn a living
Persons with disabilities like visually impaired, hearing impaired, mentally retarded or locomotor disabled shall be trained for a vocation so that after one year`s training they can start earning by doing a job or they can be self-employed. The training will be given as per the ability of the person. The trades at present are computer operator training, paper dish making, file making, screen printing, offset printing, carpentry, stitching & tailoring, candle making, chalk making. Every person goes through 5 vocational pieces of training in a year, which are selected, based on their disability. Your donation shall help them to get trained for vocational training and live a better life independently by providing for the salary of trainers and attendants. About 50 beneficiaries are taking benefit of this training center. All the services provided to the students of this center are free of cost.
Trainer Cost @ Rs. 20,000 x 5 trainers – Rs. 1,00,000 p.a.
Attendant cost @ Rs. 15,000 x 5 attendants - Rs. 75,000 p.a.
Total Cost - Rs. 1, 75,000 (for 50 disabled students)
Cost per disabled student - Rs. 3,500
Sponsor education and training of a child with mental retardation or multiple disabilities
Education and training of any person making a difference in their lives. When it is a matter of children with mental retardation and multiple disabilities it makes a lot of difference. The parents and family members have a better life as the children here are trained for activities of daily living, primary academics, sports, cultural and social activities. They have a better understanding of how to behave in a particular situation. Lots of behavioral problems are solved due to education training at BWC Dahod. The children, parents and all family members have a better life after being trained at BWC Dahod. This fund shall certainly help in changing the lives of these children. About 120 children are taking benefit of this training center. All the services provided to the students of this center are free of cost.

Teacher Salary @ Rs. 1,20,000 p.a. x 2 - Rs. 2,40,000 (for 120 children)
Cost per child - Rs. 2,000
Sponsor healthy food and comfortable living for 3 disabled children at BWC Dahod for a day
"Healthy mind thinks better". At BWC Dahod nutritious food is provided to the children and adults with all categories of disability. The children under the residential school or the adults under the vocational training are provided well-balanced diet food as prescribed by the dietician. Three meals a day - breakfast lunch and dinner are provided to each inmate of the hostel here. The hostel is one of the best in Gujarat. Complete care is taken for their stay in the hostel along with proper beds, bathroom & toilets that are disabled friendly, pure drinking water from RO filter plant. Attendants are always present (24 hours) for whatever help is needed by the inmates of the hostel. Your donation shall certainly bring healthy food and comfortable stay for these children and adults. About 120 children are taking benefit of this school. All the services provided to the students of this school are free of cost.

Cost of 3 meals/day for one child: Rs. 200
Cost of 3 meals / day for 3 children: Rs. 600
Corpus fund is considered to be the capital of the organization. The fund is generated and kept by us for the sustenance and existence of the organization. The Corpus Fund is of paramount importance to the organization as it helps during the times of distress. Only the interest/divided earned from it is accumulated or utilized for general purposes. It is required for the smooth sustenance of the organization. We are currently trying to build a corpus fund of 12 months' of expenditure of the organization thereby ensuring smooth sustenance. It will help reduce financial vulnerability and thereby help us achieve our goals.
Different Educational Items and Sports Equipments
Sponsorship for Education and Training for one or more children with disability
For more Enquiries about a donation please email us: bwcdahod@gmail.com
What We
Do

We create events aiming to pear to the voice for children and gather for support.
Please update with our events and confirm you presence.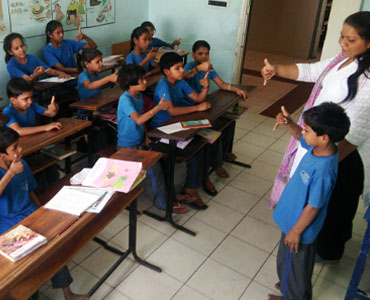 education and training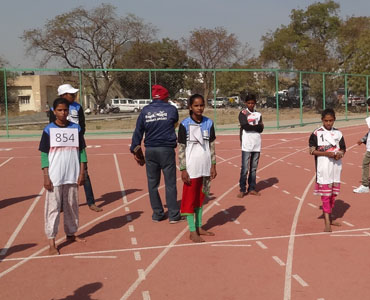 Sports Activities
Livelihood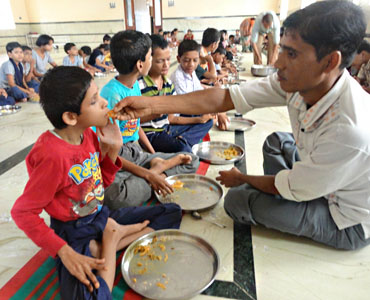 healthy food and comfortable living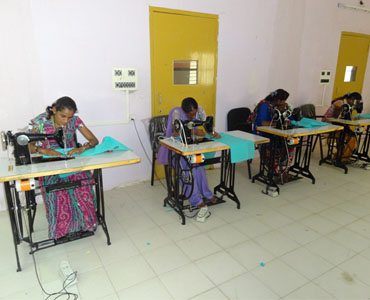 vocational training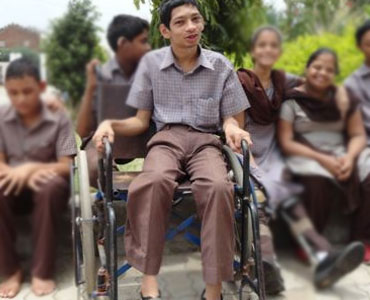 AIDS, APPLIANCES And Educational Material